Keiko Hamaguchi
hair stylistmakeup
---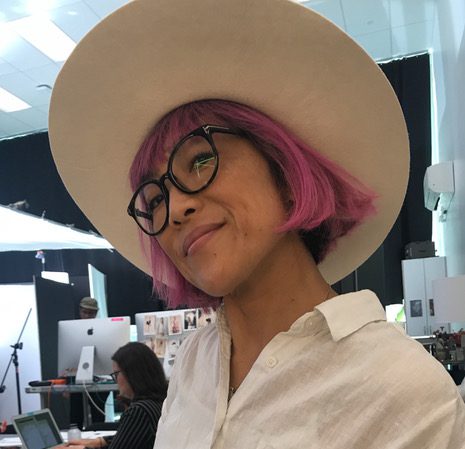 東京出身のKeikoは、美容学校卒業後、美容師、またヘアーメイクアップアーティストとしてのキャリアを東京でスタートしました。
その後ニューヨークへと移住、サロンワークと共に、ファッションショーや写真撮影、フィルム撮影などを通し経験を積み、さらにロサンゼルスにも住居し、ハリウッドと関わる仕事にも携わっています。
ブリュッセルに移住してからは、アメリカでの仕事も続けながらベルギー、フランスでも活躍しているスタイリストです。
長年にわたり培ってきた美容の技術を持って、人に喜びを与えられる事にとても幸せを感じている彼女は、Noriko Matsushitaを通し、これからももっと沢山の方と接していける事を楽しみにしています。
〇Keiko料金
レディースヘアカット 70€
メンズヘアカット    60€
キッズカット 50€
ヘアセット 100€
メイクアップ 100€
ポイントメイク 50€
※カット料金はシャンプーブローを含みません。
〇勤務日程
http://norikomatsushita.com/booking-3/
---
Keiko is a freelance hair and makeup artist and a hair cutter.
She is originally from Tokyo where she graduated cosmetology school and started her career as hair stylist and makeup artist.
After she moved to NY she continued to educate herself as working at hair salon and working for the fashion show and photo/film shoot.
She also lived in Los Angeles where she found an opportunity to work in Hollywood.
Now since she has located herself in Brussels, as she still works in United Sates she also works for the clients in Belgium and France.
She finds great joy to make people happy with her skill of the beauty and looking forward having more opportunity to do so at Noriko salon in Brussels.
〇Prices with Keiko
Ladies cut 70€
Mens cut 60€
Kids cut 50€
Hair styling 100€
Makeup 100€
Partial makeup 50€
*The prices for haircut do not include shampoo&dry.
〇Her schedule
http://norikomatsushita.com/booking-3/